Jeffrey G. Gross, M.D., FASRS
Jeffrey G. Gross, M.D., FASRS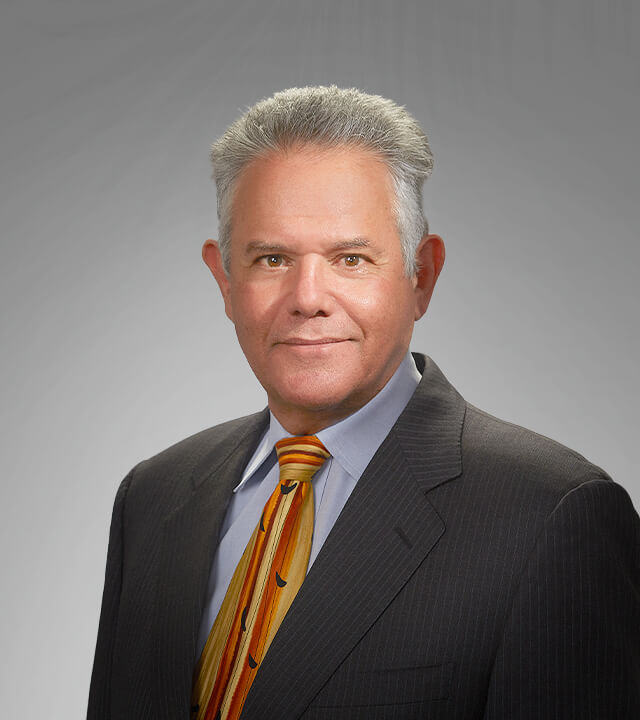 Dr. Jeffrey Gross, a board-certified ophthalmologist and the Founder of the Carolina Retina Center, has been working with vitreous and retinal diseases since 1989. After graduating from the University of Maryland with a degree in microbiology, he earned his medical degree from the Medical College of Virginia in Richmond, Virginia, completed an ophthalmology residency at Greater Baltimore Medical Center, and a two-year fellowship in vitreoretinal diseases and surgery at the University of California at San Diego. He joined the Ophthalmology faculty at the University of South Carolina School of Medicine as co-director of the Vitreoretinal Service, teaching residents.
In 1992, he started in private practice and established the Carolina Retina Center to provide specialized retinal care for Central South Carolina. He has been a principal investigator on over 40 clinical studies of retinal disease. He was the national chair of the landmark DRCR.net Protocol S study for proliferative diabetic retinopathy. He is the author of over 70 scientific articles and book chapters and a reviewer for several publications related to retinal diseases. Dr. Gross invented the Speculet, a novel eyelid speculum medical device, designed for a more comfortable intravitreal injection of sight saving medication. His presentation of Speculet won first place in the prestigious Winning Pitch Challenge – a competition similar to Shark Tank. He is the editor for Innovation and Entrepreneurship section of the ASRS Retina Times. Dr. Gross is a Fellow and recipient of the Achievement award of the American Academy of Ophthalmology, and is a Fellow and Senior Honor award recipient of the American Society of Retina Specialists. He is the only retina specialist in South Carolina who is a member of the Retina Society, Macula Society and American Uveitis Society. Dr Gross has been selected for inclusion in Best Doctor in America list every year since 1996 and voted as a Premier Physician in the Midlands of South Carolina. He was President of the Juvenile Diabetes Foundation and Chief of Ophthalmology at Palmetto Richland and Providence Hospitals.
Married and the father of two children, Dr. Gross enjoys surf fishing, reading, hiking and collecting vintage cars and trucks.