Signs That You Should See a Retina Specialist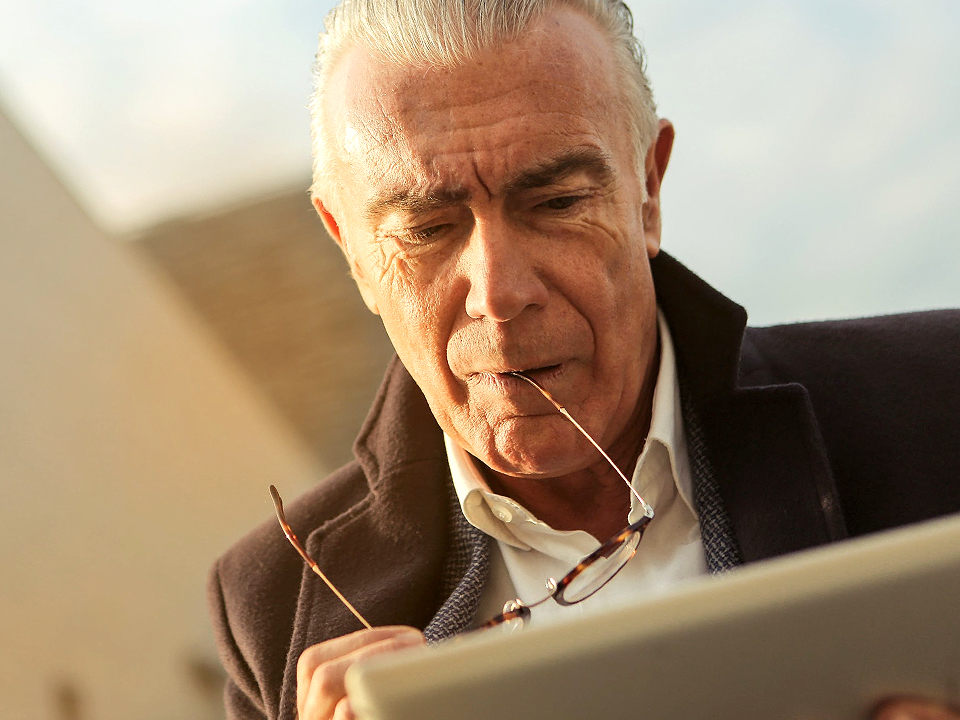 The retina is a highly specialized part of the eye that controls your central vision. Because of its size and delicate nature, there are many things that can damage the retina and subsequently lead to changes in vision. These changes in vision range from mild to severe and can include symptoms such as blurriness and distortion. In serious cases, patients with certain retina conditions are at risk of losing their vision permanently.
However, it can sometimes be challenging to know how urgent your symptoms are and whether or not you need to seek immediate care from a retina specialist. In many cases, seeing a retina specialist as soon as possible can make a critical difference between a lifetime of healthy vision and permanent vision loss.
Mild Retinal Symptoms
Not all retinal symptoms necessarily indicate a serious issue in dire need of immediate care. However, even though some symptoms are considered mild, patients should still connect with a retina specialist soon for a diagnostic exam, which will help identify the presence of any retinal or macular conditions.
One of the most common symptoms that can indicate a possible retinal problem is the presence of eye floaters. Eye floaters look like small flecks of dark or translucent shapes in your vision. Nearly every person will experience floaters at least once in their lives. In many cases, these floaters become less noticeable over time. While not every case of eye floaters is serious, patients who experience them frequently or notice a sudden increase in floaters should make an appointment with a retina specialist as soon as possible.
Moderate Retinal Symptoms
Some symptoms are so common that many people don't realize that they should see a retina specialist. For example, experiencing occasional blurriness or the inability to focus the eyes properly happens to many people, especially as they get older. Another common symptom that doesn't immediately raise alarms is the need to frequently change eyeglass prescriptions.
Many people dismiss these symptoms as being part of the normal aging process. While that's true, if these symptoms are allowed to continue unchecked, it can eventually lead to more serious vision problems. As such, patients who are experiencing these moderate symptoms should seek care soon to keep the symptoms from escalating.
Severe Retinal Symptoms
While many retinal symptoms are mild or moderate, there are some symptoms that indicate a medical emergency. Patients are advised to seek care immediately if they experience any of the following:
Eye pain
Eye swelling
Loss of central and/or peripheral vision in one or more areas
Persistent blurriness
Larger and more prominent floaters
Complete inability to focus the eyes
Flashing lights
Distorted vision (i.e., straight lines appearing squiggly or curved)
If any of these symptoms occur suddenly, it's especially important for the patient to seek immediate care from a retina specialist. Many of these symptoms indicate serious problems that, without emergency treatment, can potentially lead to permanent vision loss.
With early detection and care, vision can be preserved for many years to come. That's why it's so important for patients to understand their symptoms and know when to connect with a retina specialist. If you are experiencing any of the above symptoms and want to schedule an appointment with a retina specialist in South Carolina, please contact Palmetto Retina Center today. We are also available 24/7 for emergency appointments. If you (or your patient) are having a retinal emergency, please call us at (803) 931-0077 or toll-free at (888) 931-0077.