Welcome Carolina Retina Center to Palmetto Retina Center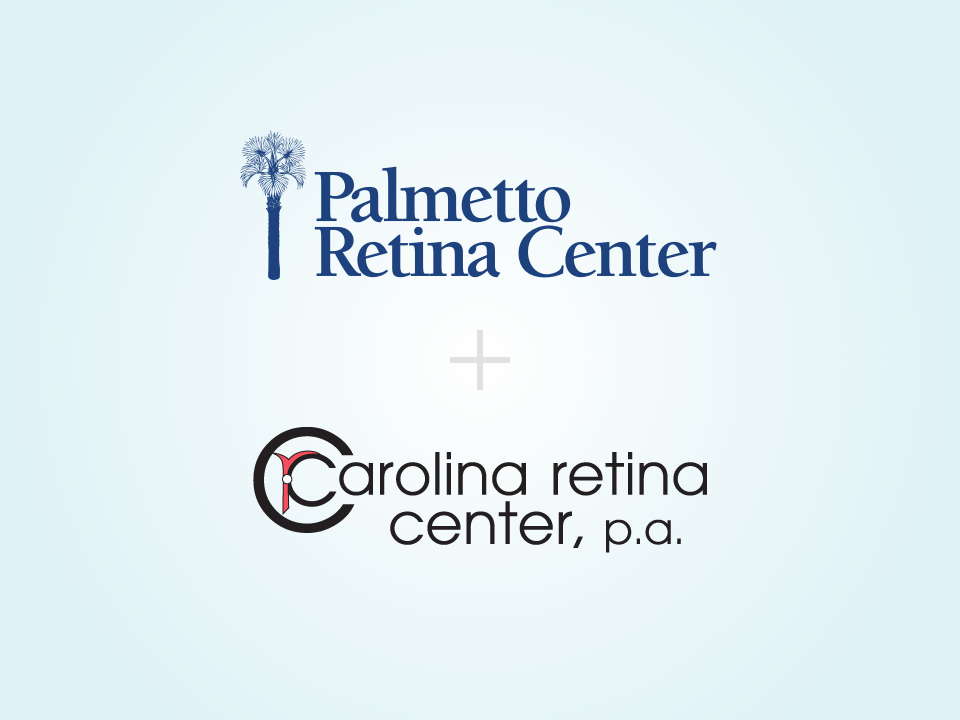 Palmetto Retina Center is proud to announce that we have joined with Carolina Retina Center. Through our partnership, we are expanding our resources and capabilities to enhance the retinal care experience for patients throughout the state of South Carolina. As the largest retina-only ophthalmology practice in the state, we will be able to provide even more patients with access to advanced care for retinal diseases as well as cutting-edge clinical trials.
Founded in 1992, Carolina Retina Center was the first retina-only practice in the Central South Carolina area. Before Carolina Retina Center opened, patients with retinal conditions had to travel as far as Georgia and North Carolina to receive the care they needed. Led by Dr. Jeffrey Gross and Dr. Barron Fishburne, Carolina Retina Center has established itself as a center of excellence and a beacon of exceptional care.
"All of us at Palmetto Retina are thrilled to join Drs. Gross and Fishburne and their staff at Carolina Retina Center. Together, we will be better positioned to provide state-of-the-art medical and surgical care for retinal diseases and continue our commitment to innovation through clinical research," said W. Lloyd Clark, MD, Managing Member. "Our groups have co-existed in our community for decades and our collaboration will only make us stronger."
Locations in South Carolina
Through this partnership, we are able to provide excellent retinal care to even more patients throughout our local communities. Our full list of locations is as follows:
Aiken Retina Center
1055 Silver Bluff Road
Aiken, SC 29803
Columbia Retina Center
2611 Forest Drive Suite 110
Columbia, SC 29204
Florence Retina Center
1831 West Evans Street Suite 315
Florence, SC 29501
Northeast Columbia Retina Center
7620 Trenholm Rd. Ext.
Columbia, SC 29223
Orangeburg Retina Center
1170 Boulevard St. Suite E
Orangeburg, SC 29115
Sumter Retina Center
645 W Wesmark Blvd
Sumter, SC 29150
West Columbia Retina Center
124 Sunset Court
West Columbia, SC 29169
To schedule an appointment at one of our retina centers, please contact us at (803) 931-0077 or toll-free at (888) 931-0077.
What Does This Mean For Our New and Current Patients?
While this new partnership is very exciting and beneficial for our patients, it's natural that there will be many questions about the day-to-day details of their care. We want to ensure that this transitional time is as easy as possible for all Palmetto Retina Center and Carolina Retina Center patients. Below are answers to some of our patients' most pressing questions:
The initial appointment may take up to 2-3 hours. This includes taking your history, dilation and diagnostic testing. Return visits are quicker, however, if your eyes are dilated the appointment may take up to an hour.

Your doctor will determine whether or not your eyes need to be dilated – this will allow them better view of your retina and optic nerve. Routine eye exams typically include eye dilation to allow the doctor to assess your overall eye health.

While everyone reacts differently to dilation drops, the average length of time is 4-6 hours.

You may want to consider a driver if you're having an in office procedure such as laser treatments, gas bubble procedures or any surgery in the operating room at the hospital.

While most people are comfortable driving after dilation, if you have never had your eyes dilated before and are unsure if you feel safe to drive afterwards, we recommend that you arrange a driver to either come with you to your appointment or pick you up after the exam. If you do decide to drive yourself, we recommend bringing a pair of sunglasses to limit your sensitivity to bright light. If you do not have a pair, our office can provide you with disposable shades.
If you have any other questions, please call us at (803) 931-0077 or (888) 931-0077 and we will happily answer.
We look forward to seeing you at our new offices!