Eye Injury Prevention: 3 Things You Can Do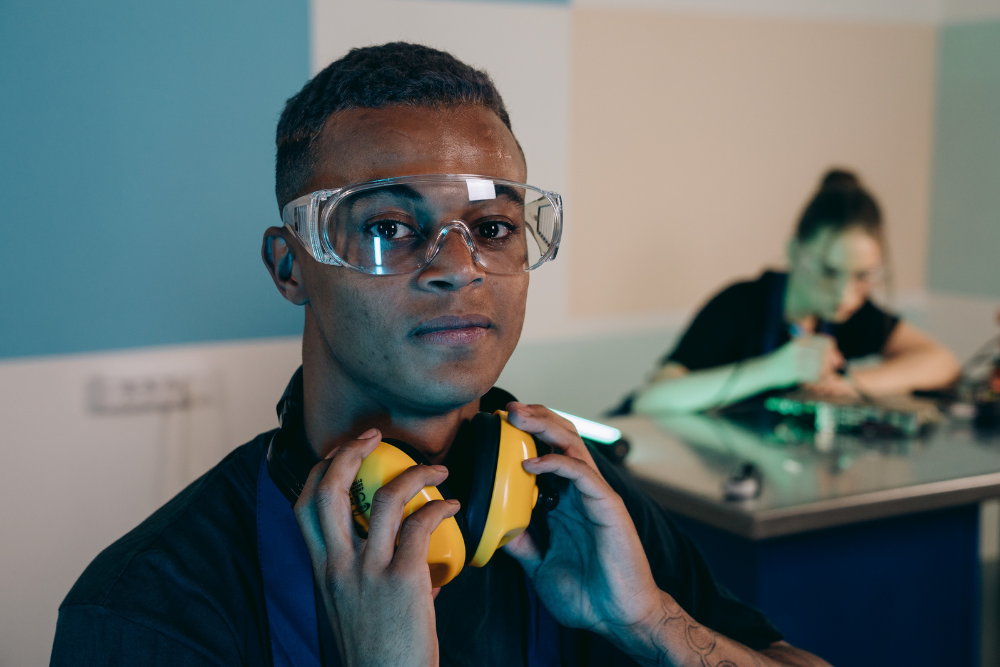 Many eye injuries can be easily prevented. Often, it is only after the fact that it occurs to an eye injury patient that they could have taken some basic precautions and never would have found themselves in the position of having to learn whether their vision is negatively affected. Some of these efforts can seem like common sense, and some are perhaps less known, but ultimately, we advise everyone to take special care when it comes to the health of their vision as well as their family's. Eye injury prevention starts at home and extends to our jobs and hobbies.
How You Can Prevent Eye Injuries
1. Pay attention to the products in your home and regard chemicals as potentially dangerous when appropriate.
Many of us use cleaning products on a daily basis; using sprays to clean up messes, mop floors, buff and polish furniture, or simply enhance how our homes smell. These products are generally considered to be safe, but only if used with care. If cleaning products are accidentally sprayed into the eye area or we fail to properly wash our hands after use and then touch our eyes, we are risking the health of our vision. Taking basic precautions like using gloves while cleaning and being aware of the strength of the product's spray are very simple and easy steps that prevent injuries from taking place.
2. Wear protective glasses any time your eyes could be at risk.
Protective eyewear is generally very affordable and easy to access. They should be worn any time you are working with chemicals while at home or at work. You should also wear protective eyewear if you are completing any type of construction or home improvement project where tools and machines are used, or when participating in sports and hobbies where eye injuries are possible. These glasses are designed to prevent any impact from touching the eye. Even small particles of glass, wood, or castoff spray can prove dangerous but are all avoidable with proper protection in place.
3. Don't forget about the sun.
Sun protection for our eyes as well as our skin needs to be considered across bright, warm days as well as days that are more overcast. The sun's rays are powerful whether we feel them directly against our skin or not. If you find yourself squinting even a small amount, then it is appropriate to be wearing sunglasses.