What Are the Stages of Diabetic Retinopathy?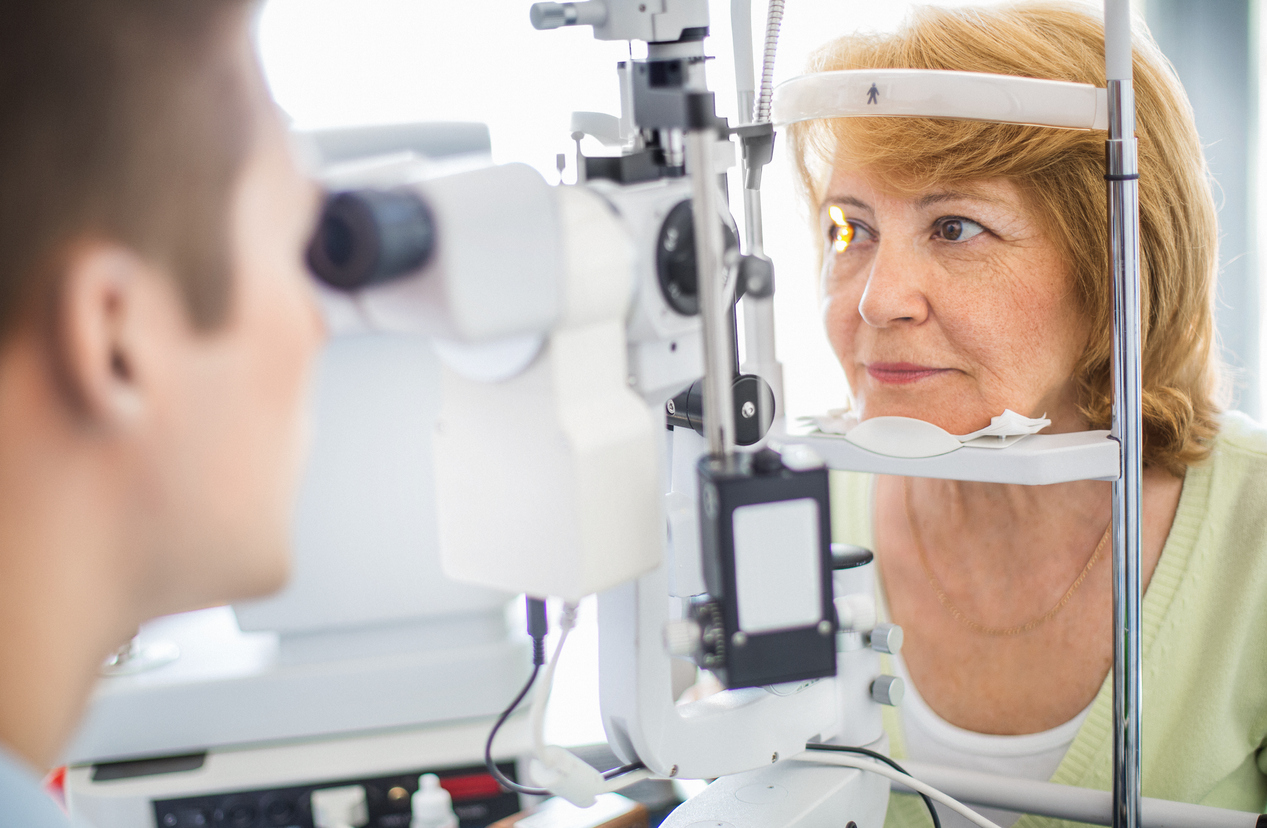 Diabetic retinopathy is a progressive eye disease that affects individuals with diabetes and is known to cause irreversible vision loss when left untreated. It develops when high amounts of sugar cause blockages and tears in the blood vessels that lead to the retina. Damage to these blood vessels prevents the retina from detecting light and sending information to the brain, causing vision loss.
Diabetic retinopathy is a progressive disease broken down into two categories and four stages. Earlier stages of the disease are known as nonproliferative diabetic retinopathy (NPDR), whereas later stages are referred to as proliferative diabetic retinopathy. Luckily, this disease progresses slowly and can be treated effectively when detected early.
Stage 1: Mild Nonproliferative Diabetic Retinopathy
At this stage of diabetic retinopathy, tiny pockets of swelling known as microaneurysms begin to form in the blood vessels. Patients at this stage typically do not experience vision loss or require treatment. However, if you have been diagnosed with mild nonproliferative diabetic retinopathy you may want to talk to your doctor about managing your blood sugar/diabetes to prevent the disease from progressing.
Stage 2: Moderate Nonproliferative Diabetic Retinopathy
Increased swelling of the blood vessels eventually causes a leakage of blood and fluid into the retina, causing interferences in vision. At this stage, treatment such as laser photocoagulation may be recommended.
Stage 3: Severe Nonproliferative Diabetic Retinopathy
If blood sugar levels remain uncontrolled, larger areas of blood vessels leading to the retina begin to experience blockages as well as continued bleeding/leakages. Vision can become severely impacted at this stage.
Stage 4: Proliferative Diabetic Retinopathy
When the blood vessels leading to the retina become severely damaged, the body attempts to compensate by growing new blood vessels. Typically, these new blood vessels are weak and do not form properly, causing more bleeding. Patients at this stage may experience severe vision loss or blindness.
Symptoms & Treatment
Symptoms may not develop during the early stages of diabetic retinopathy, therefore regular eye exams are crucial for early diagnosis and prevention. If diabetic retinopathy remains unchecked, you may begin to experience:
Blurred vision
Vision loss
If you are a diabetic and are noticing changes in your vision, make sure to see a retina specialist as soon as possible. Depending on the severity of your condition, treatment options such as eye injections, laser therapy, and/or surgery may be recommended.
To learn more about diabetic retinopathy care in South Carolina, contact Palmetto Retina Center today to schedule an appointment.