How to Recognize Vision Problems in Children and What You Can Do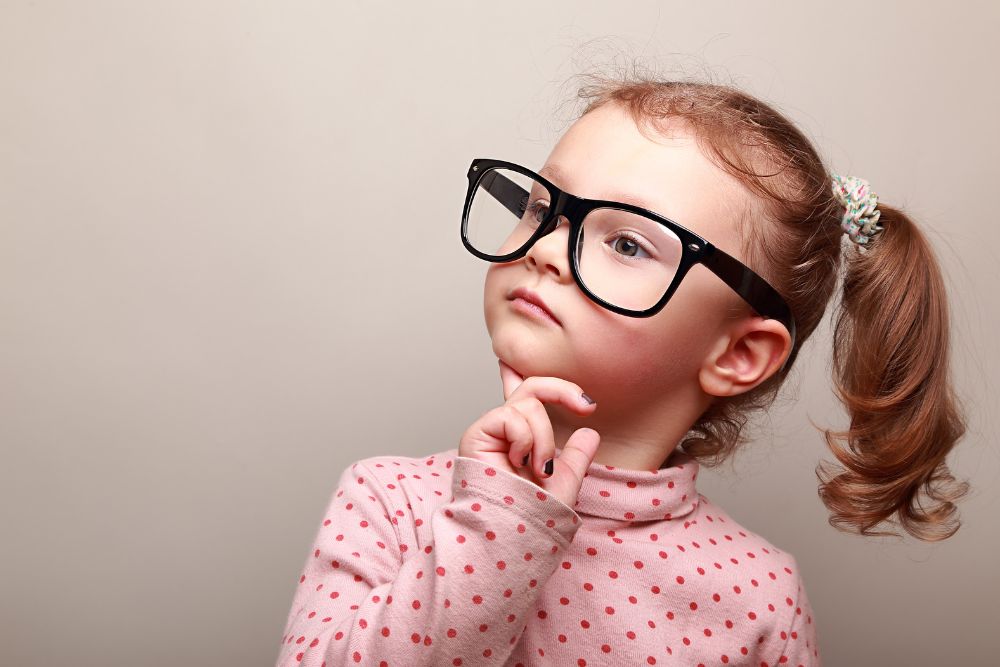 Vision problems can adversely affect a child's development and well-being. Therefore, it's essential to know the warning signs that may indicate the need for prompt intervention and treatment. Discover when to call the retina specialist and what you can do to manage vision problems in children.
Signs of Vision Problems in Children
Signs and symptoms of potential eye problems to watch out for in children include:
Excessive eye rubbing: Frequently rubbing the eyes may indicate that a child is experiencing eye strain.
Head tilting: Objects may appear clearer to children with vision problems if they squint or tilt their heads. In some cases, this can help to temporarily compensate for difficulty focusing.
Squinting: When a child is having problems seeing, they may close one eye or squint. An eye problem such as a refractive error (i.e., a type of vision problem that keeps light from focusing correctly on your retina, making it difficult to see clearly) often causes squinting.
Holding objects too close: Keeping books, phone or tablet screens, or other items too close to a child's face may be a sign of difficulty focusing or nearsightedness (the inability to see objects unless they are close to the eyes).
Choosing not to engage in near or far-sighted activities: Children having difficulty with vision often avoid activities —such as drawing and reading —that require good vision. Objects close up or far away may be difficult for children with visual problems to see.
Frequent headaches or eye strain: Eye fatigue, frequent headaches, and discomfort caused by visual activities can indicate eye problems in children.
Poor hand-eye coordination: Children with vision problems may have trouble coordinating their hand movements with their vision. Activities such as using utensils, catching a ball, and writing may be difficult for them.
If your child exhibits any of these potential signs of vision problems, it's time to consult with your family doctor, pediatrician, or ophthalmologist.
When to Contact the Eye Doctor
Early detection of vision problems can lead to successful treatment. Consult your ophthalmologist if you notice that your child's eyes:
Appear different than usual
Are tearing up often
Are red much of the time
Don't move together or line up properly
Appear crossed (in those over 6 months of age)
Have different-sized pupils
Have pupils that are unusual in color or change color
Other signs and symptoms that warrant a healthcare provider visit include:
Frequent complaints of eye discomfort
Trouble focusing
Light sensitivity
Difficulty seeing the blackboard at school
An inability to see distant objects,
Trouble reading
Squinting
Frequent headaches
Managing Eye Problems in Children
Here's what you can do if you suspect your child has vision problems:
Schedule a comprehensive eye examination for your child. Consult with a retina specialist who will examine your child's eyes and perform various tests to determine if there are any vision problems.
Get regular eye screenings according to your ophthalmologist's recommendation to identify potential problems early on.
Provide an environment that is eye-friendly. This includes ensuring good lighting for visual tasks such as reading. It also involves minimizing screen time (e.g., time spent on tablets, smartphones, and other screens) and ensuring that children take frequent breaks when using computers, tablets, and other devices to prevent eye strain.
Encourage healthy eye hygiene by instructing children not to rub their eyes excessively and to take breaks when reading, or performing other tasks that potentially cause eye strain.
Provide appropriate vision aids such as corrective lenses, and if applicable, be sure your child consistently wears their glasses or contact lenses to prevent further vision complications.
Communicate with teachers to inform them of any vision problems your child is having so that school personnel can take the necessary steps to accommodate the child. For example, they may have the child sit close to the front of the classroom and provide enlarged printed materials.
Last, but certainly not least, promote early detection and intervention measures such as regular comprehensive eye exams and consulting with a healthcare provider when problems are noticed by parents or teachers to ensure your child's visual and developmental health.
Schedule an Eye Exam
Nearsightedness, farsightedness, and astigmatism (i.e., an eye condition that causes blurry vision) are common among kids and teens. Eyeglasses or contact lenses can usually correct these problems. It is important for kids and teens who wear glasses or contacts to have yearly eye exams to ensure their vision is not changing. If your child exhibits signs of vision problems, or for yearly screening exams, contact Palmetto Retina Center to request an appointment.