UV Safety and Age-Related Macular Degeneration (AMD): What You Need to Know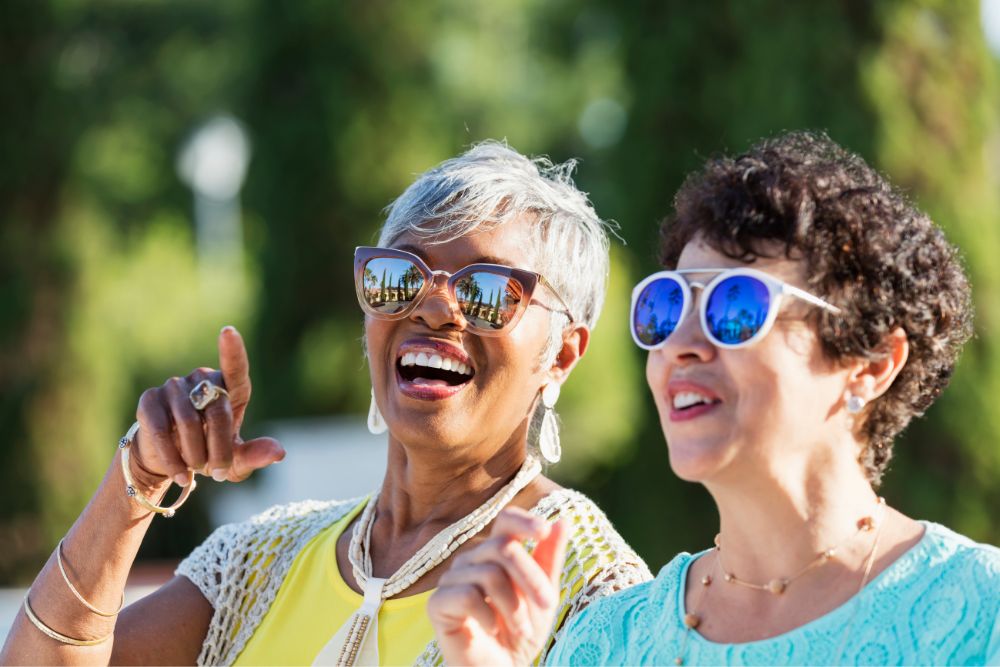 Summer's here, and as you enjoy the warm weather, it's important to be aware of ultraviolet (UV) light exposure. Our eyes are particularly susceptible to this light, which can increase age-related macular degeneration (AMD) risks. Whether a potential or existing patient, you must be careful outdoors, even on cloudy days, and take precautions to avoid prolonged UV exposure. While incurable, by protecting your eyes, you may help to slow or stop AMD's progress and preserve your vision.
The Impact of Ultraviolet Light on Your Eyes
When it comes to the visible light spectrum, each color has its own energy and wavelength. The lighter the color, such as white, the more your eyes are exposed to high-energy light. This includes ultraviolet (UV) rays from the sun, which can both damage and age all eye-related structures. UVA and UVB rays are the most harmful to our skin, as UVB rays produce sunburn and are more involved in skin cancer development. UVA rays also contribute to cancer and penetrate more deeply into the skin, playing a greater role in premature skin aging.
In particular, the retina, and its center, the macula, are highly susceptible to photochemical damage from continuous UV exposure, resulting in retinal diseases, like AMD. It's believed that the combination of long-term UV light and oxidative stress may damage the retinal pigment epithelium (RPE), a tissue layer that governs the retina's metabolic processes.
Proactive Steps to Reduce UV Light Exposure
While it's not practical or recommended to completely shield yourself from all sunlight, you can manage how often and how much you're exposed to UV radiation.
Ideally, avoid outdoor activities between the hours of 10 a.m. to 4 p.m., when sunlight is generally strongest. You may want to monitor the daily UV Index, which provides important sun safety information. Don't try to go without protection if the sun's hidden, as you can still be exposed on cloudy days or during the winter, and especially at higher altitudes.
If possible, seek shade, although you should know that trees or other protective covers don't offer complete sun protection.
You should also be careful around water, snow, and sand, as they may all reflect sunlight.
You should wear and use protective clothing and equipment, especially if outdoors during sunnier periods.
Always wear sunglasses with adequate UV protection, including those with large frames, and wraparound and side protection. In particular, they should provide 99-100% UVA and UVB protection.
Wear a hat with a wide brim and tightly woven, loose-fitting clothes.
Stay Safe in Sunlight and Reduce Your AMD Risks
Ultraviolet light, found in sunlight, can cause and worsen such eye disorders as age-related macular degeneration. It's important to use protective measures, such as sunglasses, to reduce your AMD risks and maintain your vision. If you'd like to undergo an AMD exam, we encourage you to schedule an appointment with a retinal specialist at contact Palmetto Retina Center today.