Pediatric Retina Care: How Infants and Children Are Treated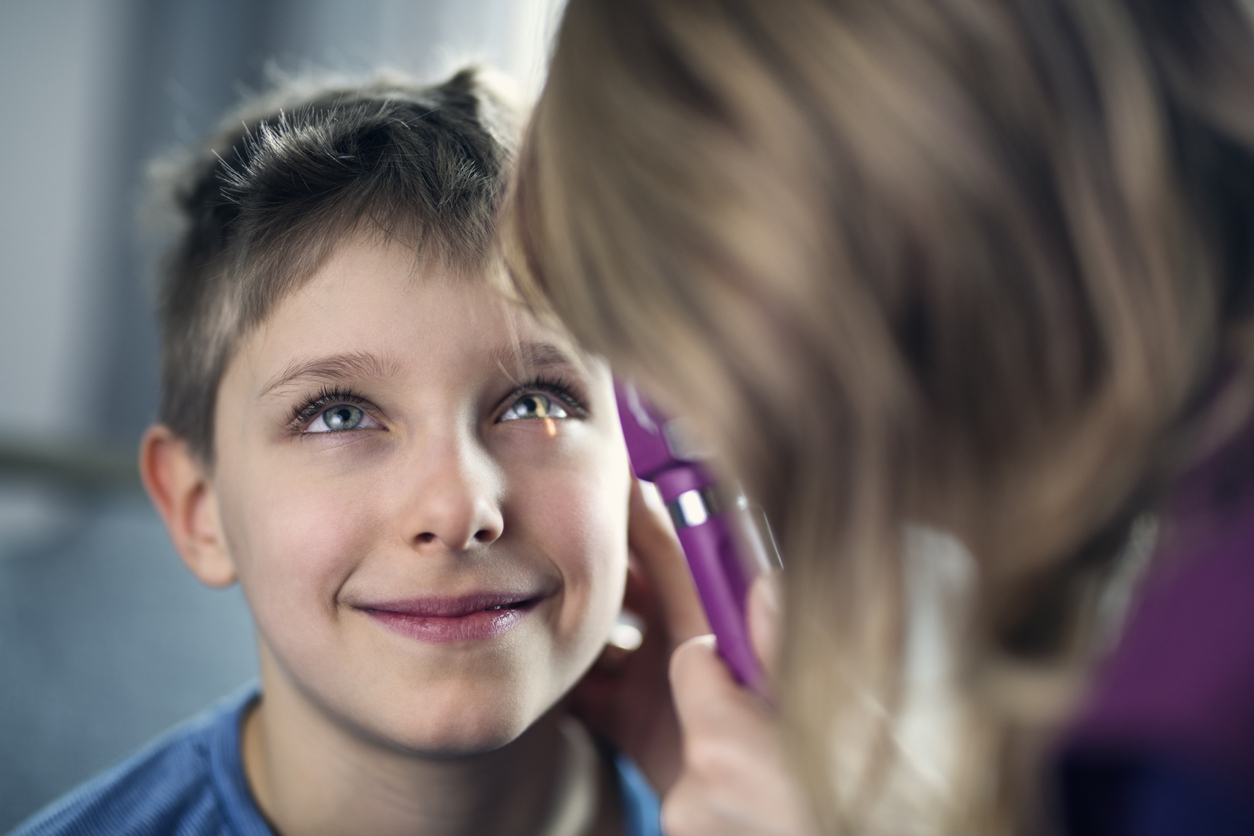 Pediatric retina care treats specific diseases and conditions found in babies and young children. Fortunately, retina conditions are typically not found in pediatric patients as most issues associated with the retina develop or occur as we age. However, there are a few conditions that do occur in babies or young children. Because pediatric retina care involves treating a delicate area of the eye as well as taking into account the young age of the patient, experienced and professionally trained care is required.
At Palmetto Retina Center, our team provides pediatric retina care across a number of conditions. We specialize in treating younger patients as well as those within our normal demographic. We wanted to provide the parents of patients with information to empower and hopefully provide some degree of relief regarding diagnosis and treatment. It is important to remember that your child will have options, and we are always happy to connect with you directly.
What types of pediatric retina conditions are treated at Palmetto Retina Center?
Retinopathy of Prematurity (ROP)
This condition is found in babies who were born prematurely (32 weeks or earlier) who also weigh 3.3 lbs or less. Because of their premature birth, their development was disrupted in a number of ways, including the retina. ROP results in abnormal blood vessels forming and leaking fluid (blood) under and around the retina.
Symptoms of ROP can include crossed eyes, severe nearsightedness, unusual eye movement, and cloudy discoloration in the pupils. If ROP is mild, your child's retina specialist may advise that treatment isn't needed. In severe cases, laser surgery, medication(s), and injections may be needed to maintain your child's quality of vision and general comfort.
Retinitis Pigmentosa
Within our eyes, we have cells known as rods and cones that help us process light and see in fine detail. Retinitis pigmentosa is a genetic condition in which the rods and cones degenerate. Symptoms of the condition typically begin during childhood, and can include reduced central vision, low night vision, trouble with tasks like reading, tunnel vision, and being unable to discern fine details in images.
Unfortunately, there is no cure at this time for retinitis pigmentosa. To help offset the impact of symptoms, retina specialists work with patients to create a routine that includes supplements like vitamin A. Low vision aids are also used.
Juvenile Retinoschisis
Juvenile retinoschisis is a genetic condition typically found in male children. The formation of the retina is disrupted on a cellular level, which means that the retina actually splits into two layers. As children grow and learn to read, symptoms of juvenile retinoschisis begin to make themselves known. Your child may struggle to learn how to read and/or it can become clear that they have poor vision. Other symptoms include crossed eyes, constant/excessive squinting, involuntary eye movements, and severe farsightedness. A unique aspect of the condition is that symptoms will develop in childhood, but lessen as the patient grows into an adult. Symptoms can return again when the patient reaches age 50+. Juvenile retinoschisis is treated via vision aids and vision therapy.
For advanced care for pediatric retinal conditions in South Carolina, schedule a consultation with the retina specialists at Palmetto Retina Center today.