The Most Common Treatments for Retinal Conditions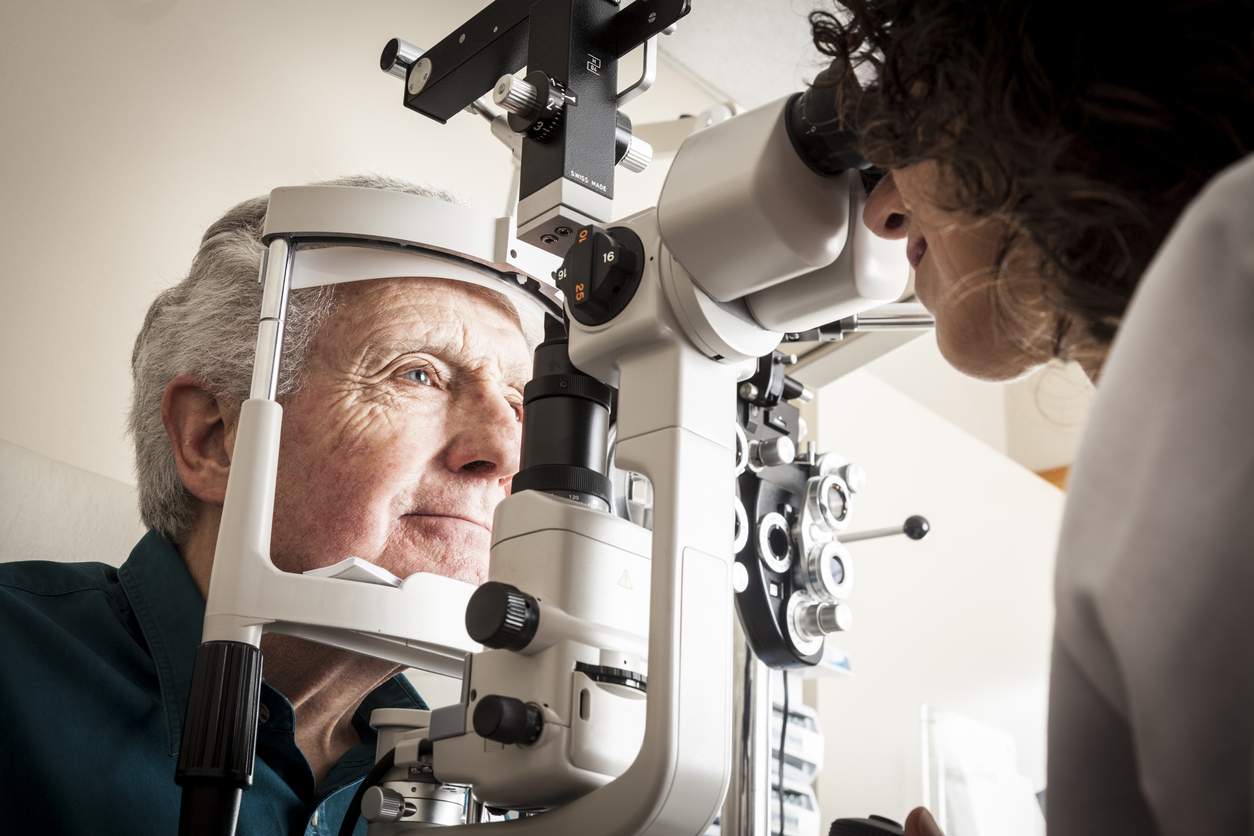 Retinal conditions often manifest differently from individual to individual. However, the most common symptom of retinal damage is vision impairment and/or vision loss. In some cases, treatment may be able to reverse sustained damage, while for others, it may only be able to prevent further impairment. Common procedures for issues pertaining to the retina, include anti-VEGF injections, vitrectomy, and scleral buckle. Based on the nature and severity of your condition, your doctor will determine which treatment is best for you.
Anti-VEGF Injections
In conditions such as diabetic retinopathy or wet age-related macular degeneration (AMD), patients experience abnormal blood vessel growth known as neovascularization. These new blood vessels are often weak, and tend to leak blood and/or fluid, causing more damage to the eye. To prevent this growth, your doctor may suggest anti-vascular endothelial growth factor (anti-VEGF) injections, which inhibits the protein necessary for blood vessel formation.
Receiving an anti-VEGF injection is quick and painless. Before the injection, your doctor will first numb the eyes using anesthetizing eye drops. Your doctor will hold your eye open using either their fingers or a lid speculum. They will then ask you to look away during the injection to avoid seeing the needle. The entire process takes about 10-15 minutes, with most patients reporting little or no pain. After the procedure, patients may experience minor eye irritation or notice a spot of blood in their eye, both of which are normal and will clear-up on their own. Patients are advised to avoid touching their eyes for some time after receiving an injection.
Vitrectomy Surgery
A vitrectomy is often recommended for patients experiencing issues related to the retina and/or vitreous, which is a jelly-like fluid that fills the middle of the eye. Candidates for vitrectomy surgery may include those with:
Bleeding or scar tissue affecting retina and/or vitreous
Eye infections
Eye injuries
During the procedure, your doctor will create a small incision into the white of the eye and may perform the following:
Scar tissue removal
Vitreous removal
Vitreous replacement (using saline, silicone oil, or a gas bubble)
Removal of foreign object
Retinal repair
Depending on the circumstances, a vitrectomy can take up to one or several hours. Your doctor will administer a local anesthetic and sedation, meaning patients feel little to no pain during the procedure. The recovery process, which typically lasts a week or longer, may involve maintaining specific positions and postures in the days following the procedure. You may also experience eye redness and irritation, both of which are common post-surgery.
Scleral Buckle
A scleral buckle is typically performed to repair a detached retina which can be caused by:
Unmanaged diabetes
Eye injury
Previous eye surgery
As the retina becomes detached, patients may experience floaters, flashes of light, as well as blurred and/or darkened vision. If you are experiencing these symptoms, speak with your doctor as soon as possible. If a detached retina remains untreated, permanent vision loss is possible.
To secure the retina back into place, a small piece of silicone sponge is placed around the white part of the eye, also known as the sclera. Once in place, the buckle works to push the sclera towards the detached retina to allow for attachment. This procedure will require either a general or local anesthetic and is performed in an outpatient setting. While you can return home the day of your surgery, recovery can last 2-4 weeks. Patients may experience eye pain, blurriness, swelling, and/or redness in the days after surgery.
Schedule an Appointment
Leaving a retinal condition untreated is extremely dangerous and may even lead to permanent blindness. If you are experiencing changes in your vision, make sure to schedule an eye exam today. A proper diagnosis will allow your doctor to choose the method of treatment that is best for you.